New designs for historic contexts

The Royal Barge Sculptures
Jonathan Marsden, Director of the Royal Collection and Surveyor of The Queen's Works of Art
In December 2011 Alan was commissioned to design a sculpture for the
prow of the Queen's Royal Barge for the Diamond Jubilee. The brief was set
by Emmy award-winning Production Designer Joseph Bennett, and the
design was approved by The Thames Jubilee Pageant Committee and
Buckingham Palace. The design was inspired by the state coaches and
barges of the 18th century.
The master for the prow sculpture was modelled using over two tonnes of
clay. A cast was then made made in acrylic resin. This was oil gilded using
300 books of 22ct gold leaf. Some elements of the sculpture were then silver
leafed or glazed with tinted oil varnish to nuance the colour of the gold. The
finished prow sculpture stretches fourteen metres around the prow of
The commission expanded to include the design and manufacture of
the Royal Arms, The Queen's Personal Cipher, the Jubilee Medallions
and the sculptural work for the Royal Canopy. As designer and master
sculptor Alan co-ordinated a team of over forty craftspeople,
including staff and students From The City & Guilds of London Art
School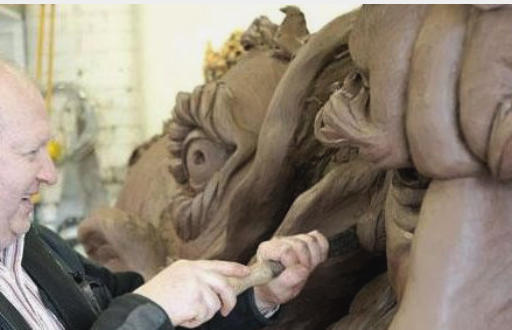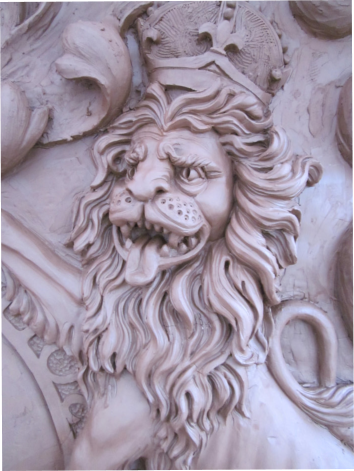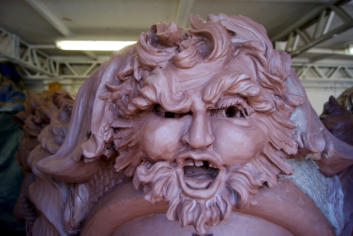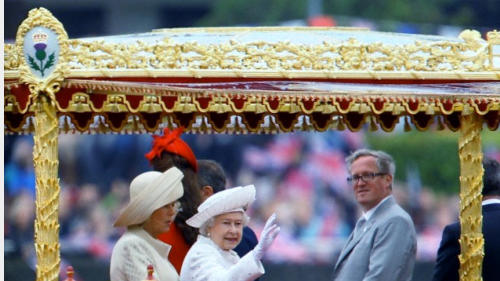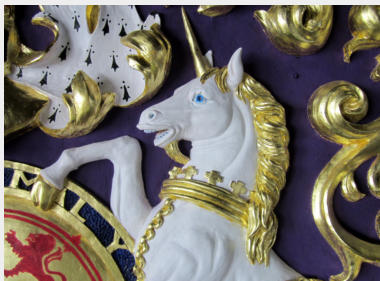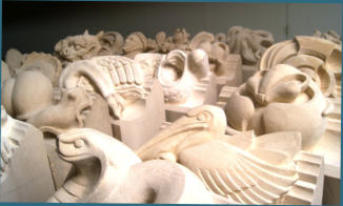 2006 / 2012 St George's Chapel, Windsor Castle
Client - The Dean and Canons of Windsor
. For 6
years Alan guided the creation of over 30 new
sculptures for St George's Chapel Windsor,
working closely with their Sculpture Committee,
Cathedral Works Organisation and mentoring
a team of talented young Sculptors .

2011/2012 St Pancras Sculpture Garden. Client - The Corporation of London
. The design and creation of 18 elaborately carved oak benches, leading a team
of 10 wood carving students. The designs reference the Romanesque church that stood on the site before the Great Fire of London.
Workshops
Fusion
The Carving Workshop
Jackfield Tile Museum
National Trust Estate Office Yard
Ironbridge
Coleshill
Shropshire
Oxfordshire
TF87 7AP
SN67 PT
Swan Farm Studios Ltd Registered Office, Hall Farm, Hall Farm Road, Ditton Priors, Shropshire, WV16 6SN
Alan Lamb
e: info@alanlamb.co.uk
Tel: 07815605540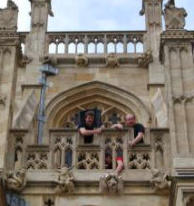 "What you achieved in this very limited and enclosed space is miraculous....an extraordinarily
stimulating expression of continuity and modernity."
Chairman of the City of London's Open Spaces and City Gardens Committee
"Visiting the studio to find mountains of clay being transformed into river
gods, trophies, cornucopiae and bouquets of shells was the
nearest anyone today could come to witnessing the studio of a great baroque sculptor such as Bernini at full tilt"
Britannia and Old Father Thames
In the Museum Of London